Participation Fruit Logistica 2023
Posted on January 26, 2023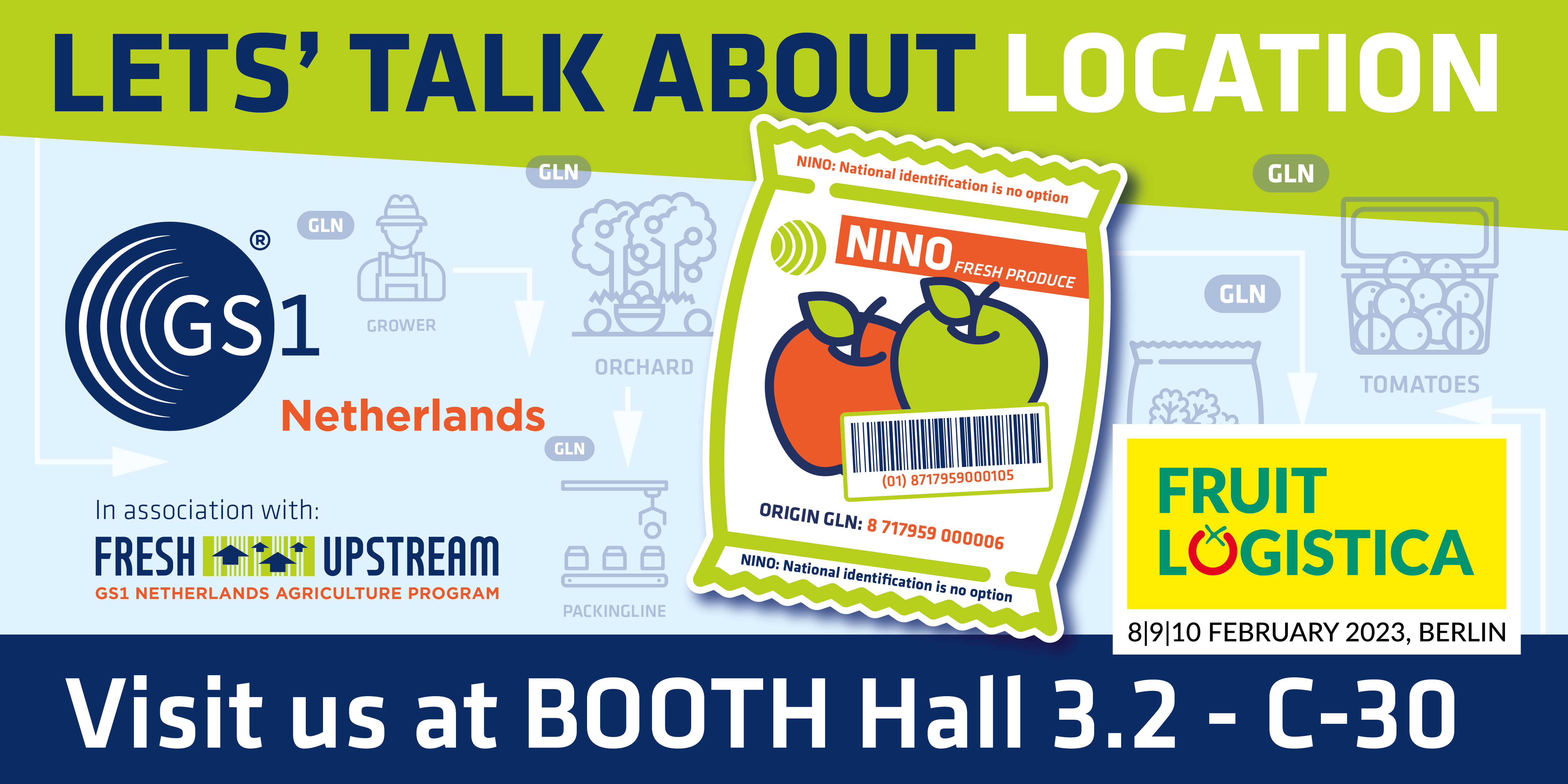 From 8 to 10 February, the Fresh Upstream team will be present at Fruit Logistica, where they will be shown in a clear manner the usefulness and necessity of identifying codes and standards used worldwide in fresh supply chains.
The increasing need for transparent and efficient information exchange forces us to make good and widely supported agreements about the way in which we interpret organisations, products and locations internationally. This is driving the accelerated adoption of the GS1 standards in agri and food. Not only in processing and retail, but also in the upstream links of the fresh chains.
We look forward to meeting you in Hall 3.2 | Row C-30 and we are happy to discuss what these standards can mean for you.
About Fresh Upstream
The Fresh Upstream foundation works on one uniform, digital language in the international agro supply chain. From farm to fork: the aim is an agrifood supply chain in which trading partners, government and consumers exchange information in a similar way with understandable and accessible information standards.