Empowering digitalisation in agro supply chains
The Fresh Upstream foundation works on one uniform, digital language in the international agro supply chain. From farm to fork: the aim is an agrifood supply chain in which trading partners, government and consumers exchange information in a similar way with understandable and accessible information standards.
Supply chains are becoming increasingly digital in order to meet the high demands of consumers, trading partners and governments for reliable product information. In addition, innovations follow each other at a rapid pace to produce food more efficiently, sustainably and safely. That is why agri-food companies need better (online) information flows.
Universal information standards
Fresh Upstream stimulates and facilitates companies to use information standards, from a single data source. In this approach along the whole supply chain we closely cooperate with GS1 Netherlands.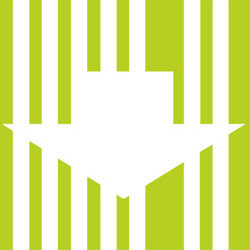 Digital data streams in agro supply chains
Partners 
Fresh Upstream is founded in The Netherlands by FNLI, GroentenFruit Huis, Frug I Com, CBL, LTO Netherlands and GS1 Netherlands.
Fresh and Upstream
By "fresh" we mean agricultural products that end up directly with the consumer without processing (although these products can be cut, mixed and packed). Throughout the supply chain we need to share more and more information about these products - from farm to fork. Standardization of information is often still driven by the 'last meter' (retail), but farmers and growers also need more data. In order to share this efficiently and effectively, information standardization from the source is necessary: upstream in the supply chain.
Governance
The executive committee of the foundation Fresh Upstream:
Philip den Ouden (chairman)
Bert Urlings - corporate director quality affairs, VION Food Group
Kees de Kat - CEO, Royal FruitMasters
Mirjam Karmiggelt - CEO, GS1 Nederland
Murk Boerstra - adjunct-director, FNLI
Marc Jansen - director, CBL
Richard Schouten - director, GroentenFruit Huis
Edwin Lambregts - manager ZLTO
Team
A small and flexible team, based at Agri & Food Plaza in 's-Hertogenbosch (The Netherlands), runs the foundation.
Harrij Schmeitz - program manager
Vera Schatorje - management assistant
Tom Quets - sectorlead Agriculture
Bart van de Beek - vertical lead fruit
Han Swinkels - vertical lead meat