"Standardization may not be a sexy subject, but it is also a moral duty to our consumers"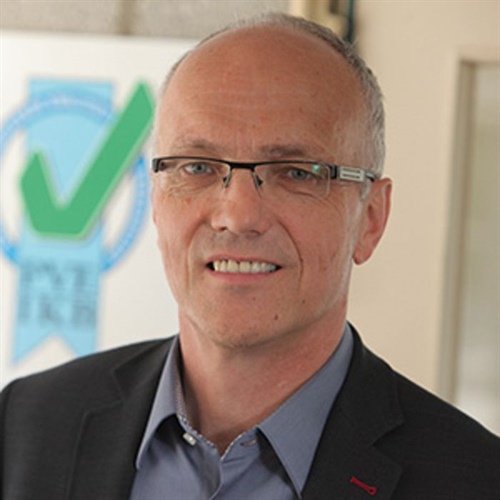 "Compared to twenty years ago, consumers want more insight into the origin of their food. They even demand this kind of transparency. Moreover, this information must be available à la minute. Reason for me to become a member of the core board of Fresh Upstream, an initiative that revolves around stimulating and supporting data exchange within the international fresh chain," says Bert Urlings, Corporate Director Quality Assurance of the Vion Food Group.
The required transparancy demands for good data. Good data, in turn, ask for standardization; a common language within a chain. Specifically, international standards that are already common at the end of the supply chain must be used throughout the chain. Fresh Upstream was established to stimulate and support this development.
According to Urlings, standardization is not a sexy subject. "But it is also our moral duty to our consumers. I think it is entirely right that they force us to be transparent. Transparency and therefore traceability, are essential for the food safety of our products. In the event of calamities for example, it is thus possible to find out which route a product has travelled. In the future I also expect consumers to want to know more about the impact of our products on the environment; what is, for example, their CO2 footprint? Irrespective of the extent to which consumers actually use this information, it has to be available for them in the future."
Monitoring
Urlings adds that much remains to be done to realise this ambition. "For example: at present our farmers use disinfectants with a barcode or QR code that can only be read by the manufacturers of these products, not by farmers. This is because companies use different definitions, codes and information standards. As a result, we cannot monitor the use of these products in the chain in the way we would like to. We want to better monitor other so-called critical products, like veterinary medicines and crop protection products. Only in this way we can guarantee that our products are, for example, free of pesticide residues or keep African swine fever out."
Many conditions for data exchange between manufacturer and retailer are already in order. The challenge is to use the existing standards more upstream in the chain, starting from the farmer. Hence the name of the Fresh Upstream initiative. "For this, agreements must be made about definitions, codes and standards. If other sectors can do this, then we should also be able to do it!"
Good example
According to Urlings, fruit and vegetables are a good example. "All fruit and vegetable products have a GTIN code. This is simply a matter of requesting such a code at GS1, an independent not-for-profit organization that develops international, uniform standards for data sharing. Companies can then make the barcodes they need. "
According to Urlings, it is no coincidence that GS1 Netherlands, FNLI, the GroentenFruit Huis, Frug I Com, LTO Nederland, Centraal Bureau Levensmiddelenhandel (CBL) and Nevedi have established Fresh Upstream together. "All these parties have an interest in this initiative. Yet I expect that, in addition to persuasiveness, Fresh Upstream will also need staying power. We will help them succeed in their mission. "
Over Fresh Upstream
De stichting Fresh Upstream werkt aan één digi-taal in de internationale agroketen. Doel is een transparante keten voor handelspartners, overheid en consument: van kas tot kassa, van boerderij tot bord. Begrijpelijke en toegankelijke informatiestandaarden via GS1 staan daarbij centraal. Fresh Upstream is in 2018 opgericht door FNLI, GroentenFruit Huis, Frug I Com, CBL, Nevedi, LTO Nederland en GS1 Nederland.