Fresh Upstream Foundation launched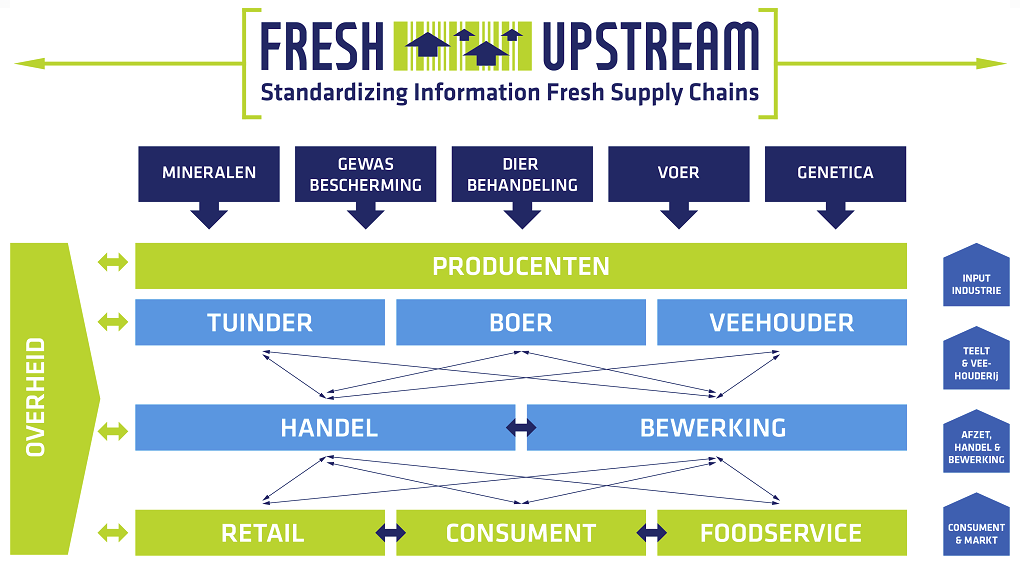 Dutch fresh food chains are starting cooperation to optimize data exchange in the chain. With the establishment of the Fresh Upstream platform, GroentenFruit Huis, FNLI (Federation of Dutch Food Industry), LTO Netherlands (Netherlands Organization for Agriculture and Horticulture Netherlands) and GS1 Netherlands are starting intensive cooperation to optimize the provision of information in the fresh food chains. for the Food Trade) has been invited to join.
Over Fresh Upstream
De stichting Fresh Upstream werkt aan één digi-taal in de internationale agroketen. Doel is een transparante keten voor handelspartners, overheid en consument: van kas tot kassa, van boerderij tot bord. Begrijpelijke en toegankelijke informatiestandaarden via GS1 staan daarbij centraal. Fresh Upstream is in 2018 opgericht door FNLI, GroentenFruit Huis, Frug I Com, CBL, Nevedi, LTO Nederland en GS1 Nederland.